13/5 -23
SUMMER SHOWS!
(16 – 30 June Tour together with Sheik Anorak)
16 June- DE,  Hamburg, Barboncino Zwölphi /Golden Pudel Club
18 June – DE, Leipzig – Ahoi Späti
20 June- PL Łódź – Bar Ignorantka TBC
21 June – PL ,Wroklaw – A bar called Gemma
22 June – PL, Warsaw, Klubojadalnia Młodsza Siostra
23 June – CZ, Vernerovice, – Sun Wu Kung Festival / Soulkostel
24 June – AU , Vienna, – Vekks
27 June – AU, Graz – Cafe Wolf
29 June – DE, Chemnitz – Odradek
30 June – DE, Lärz – Fusion Festival
8 July – SE, Veddige –Vabrännafestivalen
5 Aug- SE, Grillby (nära Enköping) Klämsbackafesten

This is how it looks so far, but more shows will come up anyday. Follow me on facebook or instagram to see latest news.
MAG+ SHEIK ANORAK TOURMAP
10/4- 23

SWEDISH SPRING TOUR

29 April – SE, Uddebo, Konsum
30 April – Available! Book me, book me!
1 May – SE, Sthlm, Cyklopen
4 May – SE, Gbg at Vegabryggeriet
5 May – SE, Gnesta, Vår Lokal
6 May – SE, Sthlm, Northern Industrial, Gamla Enskede Bryggeri

Summer Tour MAG+ Sheik Anorak 16 June – 2 July
(booking requests contact kolonigbg@gmail.com)
16 April – DE, Hamburg, Barboncino Zwölphi /Golden Pudel Club
30 June – DE, Fusion festival

———————————————-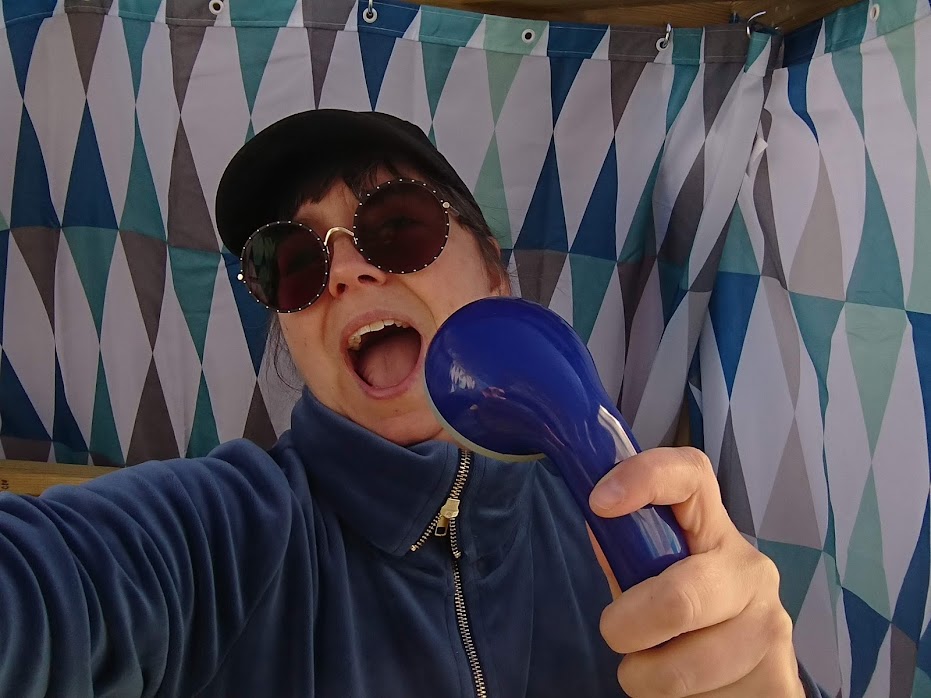 30/12-22
Here you can now buy my newest album En Fis i Rymden in the store
GOTHENBURG
Discreet Music record shop
Kyrkogatan 13, Gothenburg
Majornas skivhandel
Älvsborgsgatan 35, Gothenburg,

MALMÖ
Rundgång Records
Kristianstadsgatan 14, Malmö
STOCKHOLM
Pet Sounds
Skånegatan 53, 116 37 Stockholm

Digital:
or order your Fis i Rymden from Surplus Recordings Bandcamp
Release party Sold out!
Thank you everyone that came and celebrated with me. Thank you Ved for your amazing performance and thank you all dj s friends and Bubblan that made this night epic!
love to you all!
<3<3<3<3<3<3<3<3<3<3<3<3<3<3<3<3
---
2/12- 22

Rewiew in Swedish of my album in Hymn
————————————
24/11-22

My album "En fis i Rymden" is finally ready to be released as LP the 2 Dec
on SurplusRecordings. http://surplusrecordings.se/

Order your LP and CD here
Come and celebrated with me!
the party will be 2 December at Bubblan in Gothenburg.
Adress: Fiskhamnsgatan 41B Kajskjul 46 (ingång mot vattnet)
Event for the evening: https://www.facebook.com/events/1554936408335482
I will be playing live and one of my absolut favorit bands VED from Malmö will be playing too.

So save the date, you can not miss this!
Big thank you to everyone that made En Fis i Rymden possible!
Coverdesign made by Anders Olofson
Mixed by Gusten Aldenklint
Produced by MAG and Gusten Aldenklint
Mastered by Linus Andersson
RELEASEPARTY INFO in (Swedish)

Entré 180
FÖRKÖP
Swisha för att va säker på att få plats 0 7 3 9 – 9 0 9 9 4 2 (Magdalena)
Skriv: MAG 2/12
20.00 Dörrar & DJ´s
21.00 MAG
22.00 VED
23.00 DJ´s
VED, Malmös stolthet, är ett experimentellt rockband som influeras av postpunk, frijazz, progressiv rock och elektronisk musik. De kombinerar rytmisk monotoni med melodiska inslag, fri improvisation, samplade ljud och fältinspelningar. Sällan på besök i GBG så passa på här nu…
https://vedsound.com/
https://vedsound.bandcamp.com/
Dj:s
Hanna Östergren, en av Göteborgs alla hemliga musikgenier inleder kvällen med att vara dj och låter oss ta del av hennes inspirerade skivsamling.
I vanliga fall gör Hanna egen musik under namnet Laughing Eye men hon spelar även i bandet Djiin, Hills, Tänketankar med Axel och Hanna, samt är även känd som trummis i bandet Träden ( tidigare Träd, gräs och Stenar)
Liisa Nassir Tolonen
Är radioproducenten och musikälskaren från Finland som numera bor i Stockholm.
Hon spelar tuff alternativ finsk musik men är fri att ta in det mesta från världens alla hörn.
Liisa är musikvetaren som är rösten för de upproriska, de överskuggade och bortglömda. Ibland sker det på Sveriges Radio ibland i poddar som dj 50 spänn ibland i Stockholms nattliv.
Här kan man läsa mer om henne och se en gammal spellista.
http://gamla.hbl.fi/…/liisa-nassir-tolonen-ar-veckans-dj
Christian Pallin, om det nu är någon som inte känner till denna legend så är det dags att stifta bekantskap genast! Christian är en grym DJ, men framför allt driver han Klubb Koloni som är en av GBGs bästa plattformar för intressant musik och konst från hela världen.
Vilken kväll detta kommer att bli!
---
---
MAG proudly present:
Upcoming summer shows 2022
27 Maj – DK, Odense,havnekulturfestival Urban garden
https://www.havnekulturfestival.dk/
————————-
28 Maj – DE, Hamburg, Off the Radar, MS Stubnitz
https://www.facebook.com/offtheradar2022
————————-
30 Juni – DK, Roskilde festival ( with the band "BADA")
https://www.roskilde-festival.dk/da/years/2022/acts/bada/
————————-
5 Aug- FIN, Norpas festival
https://www.norpas.fi/en/
————————-
6 Aug – FIN, Pori, Reposfaari
https://www.facebook.com/reposfaari/
————————-
9 Aug -FIN, Helsinki,Siltanen
https://siltanen.org/
————————-
10 Aug- FIN, Tampere, Telakka
http://www.telakka.eu/en/
————————-
18-20 Aug – SE, Karlshamn, PLX TJÄRÖ
https://plxtjaro.com/
————————-
27 Aug- SE, Arvika -Bruset
https://www.facebook.com/events/725033645501385
————————-
7 Okt – FIN, Helsinki, Nordic Culture Club at Sveaborg
https://www.nordiskkulturkontakt.org/…/nordic-culture…/
////////////////////////////////////////////////////////////////////////
24/3 2022
Gothenburg!
1 April I will play on Skeppet with a bunch of other bands. All money goes to the victims in Ukraine.
If you have some extra money you don´t need, please come, donate or help in other ways.


In this event you find all details.
https://fb.me/e/3D2FbjnVH
////////////////////////////////////////////////////////////////////////
23/10 2021
On Saturday 30/10-21 I will play a shorter set on the opening for the anniversary exhibition Towards another world
on Gothenburg Museum of Art https://goteborgskonstmuseum.se/utstallningar/mot-en-annan-varld-25-ar-av-svensk-samtidskonst-sten-a-olssons-kulturstipendium/
////////////////////////////////////////////////////////////////////////
4/9 2021
Some may say that it´s better to inform people before you play somewhere if you want them to come than after you already played. And they maybe have a point there but I m a lazy bastard when it comes to spending time on computers and update homepages. So here comes the lates news that I played in Kalabalik på Tyrolen 21/ 8.
And it was all an amazing festival and you should all have been there. Thats all I wanted to say.
❤
---
13/6 2021
YES!
There will be some MAG exclusive summer concerts
2 July – Sweden, Hammenhög, Garageprojektet http://garageprojektet.org/
3 July – Denmark, Copenhagen Jazz Festival, Jazz club Loco i Østre Kapel https://www.facebook.com/events/197928435533886/
4 July – Danmark, Copenhagen, Copenhagen Jazz Festival, Jazz club Loco i Østre Kapel https://www.facebook.com/events/2852701721645626
11 July – Slovenia- Sajeta festival https://www.sajeta.org/en/
24 July – Sweden, Arvika, Viksholmsfestivalen
More shows might come.
Be patience. Enjoy the summer!
Photo: Christian Pallin
28/3 2021
MAG SUPPORTING ÖGAT!
Ögat is one of Gothenburg's coziest little venues is fighting for its survival. Digital gigs are not really my thing, but tomorrow I will be part of this livestream to support them to pay the rent. Can't live with yet another live venue disappearing from this city without first trying everything I can to not to let it happen. There will be an varité with a surreal touch. With a lot of fantastic artists from different genres.
Starts 18.00
Just press the link. Its free to go in and listen and if you have some extra money to spend please donate for the survival of the genuin Gothenburg live scen.
———————————–
20/12 2020
I´m am collabarating with Mika Satomi in the project Magtronics. Its an ongoing experiment with an e-textile costume and a body gesture music controller for the my new performance. Magtronics is an instrument and costume at the same time.
follow the progress in our blogg.
Here´s a video of trying out the Magtronics.
---
11/9 2020
My first show with live audience since covid 19 took over the world got two really great reviews in the musicmagasin Undertoner (in Danish) and and Hymn (in Swedish)
photo: Niclas Lovejoy
——————-
Upcoming shows 2020
A little bit late, but memories from the MAG summer tour are still burning inside me. So I want to shout out a big THANK YOU!
To all of you that came to my shows and gave back all that great energy. (Wow, so much good respons. I'm still flying.)To all great musician, who's music I got the experience when we shared the evenings.-To all nice people I met during this journey that showed me your countries, your art, your music, your special food, your soldering trix, your toxic and edible plant skills and so much more.To all you heroes that fighting for a rich culture life that booked me and made this long tour possible. Its been inspiring in so many levels.
---
5/7- 2019 (gif poster by Erich Nagl)

MAG – SUMMER TOUR 2019
Germany->France->Belgium>Danmark->Sweden->Austria->Italy
++++++++++++++++++++++++++++++++++++++++++++++
July 6, Bamberg, DE @Festival FK:K III
Event: https://www.facebook.com/events/467171063825920/
URL: https://www.franzkafkaverein.de/
+++++++++++++++++++++++++++++++++++++++++++
July 10, Metz, DE @La Chaouée
Event: https://www.facebook.com/events/354966075141753/
+++++++++++++++++++++++++++++++++++++++++++
July 12, , Normandie, FRA @ Chauffer Dans La Noirceur festival
Event: https://www.facebook.com/events/281179966090854/
URL: https://www.chaufferdanslanoirceur.org/
+++++++++++++++++++++++++++++++++++++++++++
July 13, Rochesson, FRA, @ Rupture Mountain festival
Event: https://www.facebook.com/events/357294785059395/
URL: http://rupturemountain.blogspot.com/
+++++++++++++++++++++++++++++++++++++++++++
July 15, Grandris, FRA, @ Librairie Compagnon
Event: https://www.facebook.com/events/462516414598638/
URL: https://librairie-compagnon.tumblr.com/
+++++++++++++++++++++++++++++++++++++++++++
July 16, Clermont-Ferrand, FRA, @L'Hôtel des Vil-E-S
URL: http://hoteldesvil-e-s.blogspot.com/
+++++++++++++++++++++++++++++++++++++++++++
July 18, Clabecq, BE, @Boot Tenace
Event: https://www.facebook.com/events/2372835779651650/
URL:https://boottenace.wordpress.com/
+++++++++++++++++++++++++++++++++++++++++++
July 19 Hamburg
@ Central Congress
Event: https://www.facebook.com/events/1551735891626914/
URL: http://centralcongress.de
++++++++++++++++++++++++++++++++++++++++++++
July 20, Kolding, DK, @ Det Gyldne Liv Festival
Event: https://www.facebook.com/events/2483264655025933/
URL: https://www.detgyldnelivfestival.dk
+++++++++++++++++++++++++++++++++++++++++++
July 27, Österlen, SE @Gylleboverkets Performancefestival
Event: https://www.facebook.com/events/910641759267160/
URL: http://www.gylleboverket.se/
+++++++++++++++++++++++++++++++++++++++++++
Aug 3, Klagenfurt, AU, @Lendhafen
URL: https://www.lendhafen.at/
+++++++++++++++++++++++++++++++++++++++++++
Aug 12, Dòbbia, IT @DobiaLab
Facebook: https://www.facebook.com/DobiaLabAreadiRicerca/
+++++++++++++++++++++++++++++++++++++++++++
15/5 2019
photo: Christian Pallin


Preparation for MAGs summer festivals and shows!!!
4/4 2019
Through sun and snow. The Tour is now over. Three weeks of super fun and crazy intense life but also some really relaxing days in beautiful spots and a lot of super nice and interesting people on the way. Thank you everyone involved that made this happen and all of you that came out for the shows. Hope to meet you soon again!

This great photo is taken by Michael Campos Viola at Tam Tam in München.
The great car made by cardboard was created by Matthias Stadler
——————————————
23/3 2019
Intervjued by Alfred Pranzl for SKUG magazin
read it the whole intervju here.
https://skug.at/swedish-trombone-megaphone-noise-deluxe/
——————————————————-

TOUR 1-23 MARCH 2019
with Laughing Eye and dj Christian Pallin
(Laughing Eye is only joining the tour between 1-9 March)
TOURPLAN:
Mars 1 -> ZÜRICH, CH, @ Wunderkammer
Event: https://www.facebook.com/events/264296074462883/
——————————————————————
Mars 2 -> BRESCIA, IT, @ Spazio Arte Duina
URL: http://www.spazioarteduina.it
——————————————————————
Mars 3 -> LIDO ADRIANO, IT, @ CISIM (Bunch festival)
(with Gigaldi , Manifesto, Richie Herbst)
Event: https://www.facebook.com/events/528890104297102/
——————————————————————
Mars 5 -> PADOVA, IT, @ Circolo Nadir
Event:https://www.facebook.com/events/2206240936137606
——————————————————————
Mars 7 -> GRAZ, AU, @ CAFE WOLF
Event: https://www.facebook.com/events/374343680065761/
——————————————————————
Mars 8 ->LINZ, AU, @ KAPU
Event: https://www.facebook.com/events/258082885121256
——————————————————————
Mars 9 -> VIENNA @ Rhiz Vienna / skug | Musikkultur
Event: https://www.facebook.com/events/330352017822328/
——————————————————————
Mars 12 -> MÜNCHEN, DE, TAM TAM Kosmos
Event: https://www.facebook.com/events/1682665121833294/
——————————————————————
Mars 13 ->STUTTGART, DE @ Neue Schachtel
Event: https://www.facebook.com/events/2318992238356004
———————————————————————–
Mars 14 -> STRASBOURG, FR, @ ERP d'Or
(with Beige Palace and Territorail Gobbing)
URL: http://zadriencoquart-pocztar.blogspot.com
——————————————————————
Mars 15 -> LUGANO, CH, @ SC8
Secret location
——————————————————————
Mars 16 -> LAUSANNE, CH, Association du Salopard / Le Bourg
(with Trash Mantra and Chien Mon Ami
Event: https://www.facebook.com/events/279890746035804
——————————————————————
Mars 17 -> LUZERN, CH @ Das Gelbe Haus
URL: http://gelbeshaus.ch
——————————————————————
Mars 18 -> LEIPZIG, DE @ Ostaapotheke, TBC
—————————————————————–
Mars 20 -> BERLIN, DE, @ West Germany Venue / Metzger Therapie
(with VU, Laache and Izumi Yamamoto )
Event: https://www.facebook.com/events/2690136741026803/
——————————————————————
Mars 22 -> HAMBURG, DE, @ Die Schute
Event: https://www.facebook.com/events/295198507838577
——————————————————————
Mars 23 -> MALMÖ, Plan B – malmö
Event: https://www.facebook.com/events/506795673135393/
————————————
//////////////////////////////////////////////////////////////////
Upcoming shows 2018:
Sept 27 – SE, Växjö at Italienska Palatset "facebookevent"
Nov 13- SE, Gothenburg at Folkteatern, Opening for Circuit des Yeux
****************************
2/6 2018
Hello Oslo!
Tonight I play an outdoor show at BLÅ 21.30, part of Musikkfest 2018 / BLÅ & Ingensteds
Here is the schedule for the whole festivals 50 stages and 500 acts:
https://musikkfestoslo2018.sched.com/
Join me in the heat!
*************
10/5 2018
MAG are happy to support Jenny Wilson one more night!
This time in Malmö. Hope to see you there.
http://kulturbolaget.se/konserter/2018/jenny-wilson/?utm_source=Facebook%20Event&utm_campaign=JennyWilson_Mo
***********************
6/3 2018

Amazing gif made by Erich Nagl
*******************************************
5/2 2018
Long intervju about MAG and Sork in the great fanzine Turist i tillvaron.
No it cant be read online. You have to order it or buy it at the amazing record shop Rundgang in Malmö.
NOVEMBER TOUR 2017
———————————————-
MAGnitude now on SPOTIFY!
———————————–
2017-03-12
Invitation by Thurston Moore!
Happy to announce that MAG have been invited to play at Sonic City festival curated by Thurston Moore!
—————————-
2016-12-15
About the Magnitude release.
Jumbo's Matthew Bradshaw says "An explosive method of talking synths and tronics, great female vocals and experimentations to release booms and bangs of the musical kind… Brilliant with a punkish attitude!!"
—————————
2016-11-30
MAG and Viagra boys.
MAG will open for Viagra boys at Sticky Fingers 7/12
https://www.facebook.com/events/692842640885049/
—————————
2016-11-23
Thank you everyone that came to my release party for Magnitude!
Extra much thanks to the live acts Cheap Imitation and Noda III (Richard Widerberg) for your amazing music and the brilliant djs Tobias Magnuson, Sofia Sjögren and Christian Pallin for making this night to a magic success!

—————————————————————————————————-
Swedish review in Gaffa from the gig at Inkonst in Malmö
http://gaffa.se/recension/112630/kolonifestivalen-pa-inkonst-i-malmoe/
————————————————————————————————————
RELEASE PARTY in Gothenburg!
Saturday the 19 th November I will celebrate that my album Magnitude finally has arrived with a party at Oceanen.
Doors: 20-01
Free admission!
LIVE:
Cheap Imitation
MAG
Releasefest med livespelning för debutskivan "Magnitude" med MAG på Oceanen! Kvällen till ära bjuder Oceanen på fri entré så ni kan spendera en slant vid merchbordet. Kvällen kommer även att bjuda på bandet Cheap Imitation musik, då de ska spela live med sin magiska dubpop. Samt att hemliga djs från Göteborg, kommer skruva upp stämningen så vi blir varma och goa i novembermörkret.
Några har redan förköpt det digitala albumet med en tillhörande prydnadsgris. Nu har ni även chansen att köpa musiken på LP eller CD. Men var inte oroliga, grisar är fortfarande mer än välkomna under kvällen. Pris utdelas till den som är bäst utklädd/uppklädd till gris!

Ta med alla dina vänner och grisar och kom till Oceanen lördagen den 19:e november.
———————————————————————————————————
Some Respons from Media
Göteborgs Fria (Swedish article)
https://www.goteborgsfria.se/artikel/125535
Intervju in HYMN
http://hymn.se/2016/10/16/mag-fuck-you-till-allt-sadant-tank/
———————————————————————————————————-
Release of Magnitude
The 8 of Oktober 2016 MAGs album Magnitude was finally released on LP and CD by Surplus Recording together with Zeon light skiva. You can listen to the album and order it as the LP, CD and digital download from http://surplusrecordings.bandcamp.com/ or https://zeonlightskiva.bandcamp.com/
——————————————————————————————————————————
Poster for MAGs album tour
Upcoming shows!